Kentucky Pro Football Hall of Fame to benefit Salvation Army Boys & Girls Club of the Bluegrass; and
 2022 inductees and Blanton Collier Award for Integrity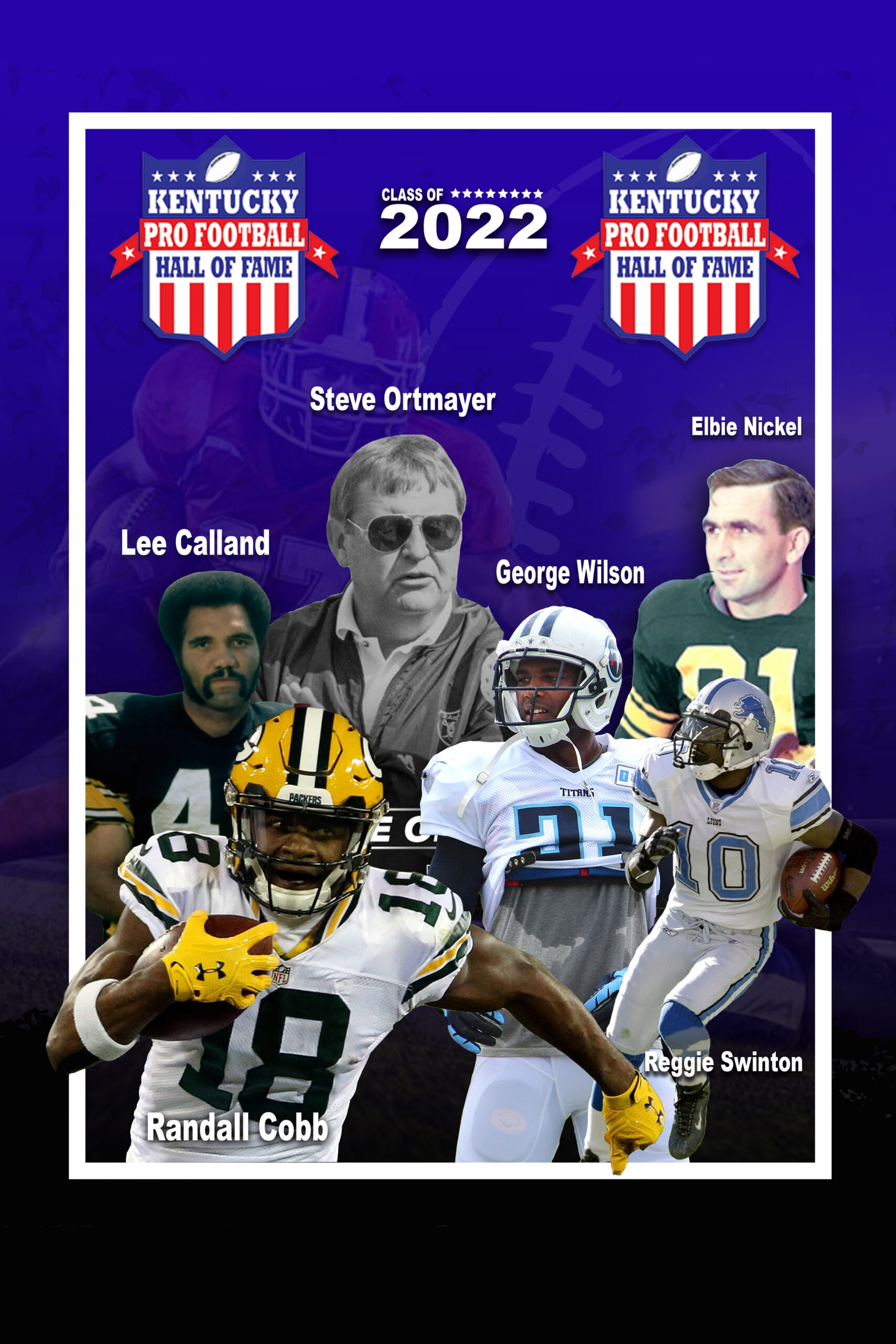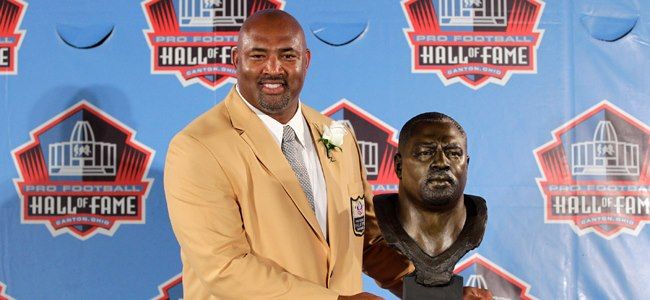 (Lexington, Kentucky) – The Kentucky Pro Football Hall of Fame is celebrating their 20th Induction Class slated for June that will benefit the Salvation Army Boys & Girls Club of the Bluegrass.
  The Kentucky Pro Football Hall of Fame is excited to announce we will be inducting the following into our Hall of Fame:
Randall Cobb, George Wilson, Jr., Reggie Swinton, Elbie Nickel, Coach Steve Ortemayer, and Arthur Lee Calland.
The Blanton Collier Sportsmanship Group will also be giving their award for integrity to NFL and KY Pro Football Hall of Famer Dermontti Dawson.
The official induction ceremony weekend will take place in Lexington, Kentucky, with the hall of farmers receiving their Hall of Fame jackets from the mayor of Lexington followed by a bourbon bottle signing and ring ceremony on Thursday, June 23rd at Limestone Hall.  The public is invited to the jacket ceremony and to purchase bourbon bottles autographed by our Hall of Fame members and inductees.    "We are excited to welcome back all of our Hall of Famers to receive their jackets and help induct our 2022 class.", says Executive Director Franky Minnifield.
On June 24th the first ever statewide charitable golf outing will culminate with the championship round to be played at Kearney Hills Golf Links. The winners will receive an all expense paid trip to the 2023 Super Bowl in Glendale, Arizona.
"Kentucky is the only state in the country with a pro football hall of fame," said Dr. Kay Collier McLaughlin, chair of the Kentucky Pro Football Hall of Fame, Inc. board of directors.  "We're in a unique position to recognize great accomplishments in football, but also have as our main objective to offer financial assistance to organizations that enrich the lives of children."
Proceeds from the 2022 Kentucky Pro Football Hall of Fame Induction ceremony and golf outing will support the Salvation Army Boys & Girls Club of the Bluegrass.  "We, at The Salvation Army Boys & Girls Club, are excited about the opportunity to join with the Kentucky Pro Football Hall of Fame to enhance our ability to impact youth in our community.  The Kentucky Pro football Hall of Fame consists of highly motivated, highly successful individuals who have a passion for investing in kids, just like we do.  We believe this opportunity will allow us to increase and improve the numerous activities we make available to our Club members every day and also allow our Club members to meet and be inspired by some of their heroes.  We thank the Kentucky Pro Football Hall of Fame for this opportunity and look forward to all that we might accomplish together for the youth of Lexington" said Major William Garrett of the Salvation Army of the Bluegrass.
Kentucky Pro Football Hall of Fame
"We're excited about our relationship with Salvation Army Boys & Girls Club of the Bluegrass whose purpose is to increase the quality of life for children from Kentucky and throughout the world, "said Collier-McLaughlin.
  inducted into the Kentucky Pro Football Hall of Fame in 2022 are:
NAME/HOMETOWN

HIGH SCHOOL

COLLEGE

NFL TEAM

Randall Cobb

Hometown: Maryville, TN

Alcoa High School in Alcoa, Tennessee

University of Kentucky

Houston Texans

Green Bay Packers

George Eugene Wilson

Hometown: Paducah, Kentucky

Paducah Tilghman High School

University of Arkansas

Buffalo Bills 

Tennessee Titans

Reggie Swinton

Hometown: Little Rock, Arkansas

Little Rock Central High

Murray State University

Dallas Cowboys, Detroit Lions and Arizona Cardinals.

Lee Calland

Hometown: Louisville Kentucky

 Louisville Central High

University of 

Louisville

Pittsburgh Steelers

Atlanta Falcons

Minnesota Vikings

Steve Ortmayer 

Hometown : Painesville, Ohio

Nashville, Tennessee

Vanderbilt, La Verne

Oakland Raiders

Elbert Nickel

Hometown : Fullerton, Kentucky

South Shore, Kentucky

University of Cincinnati

 

Pittsburgh Steelers
 The legendary  Dermontti Dawson will receive the 14th annual Blanton Collier Award for Integrity, named after the famous UK and Cleveland Browns coach. The award recognizes individuals who have shown outstanding integrity both on and off the field.  Dermontti Dawson (born June 17, 1965), is a former American football offensive tackle who played 13 seasons for the National Football League's Pittsburgh Steelers. Dermontti is widely considered to be one of the greatest offensive linemen in NFL history. He was inducted into the Pro Football Hall of Fame in 2012. 
Sponsorship packages for the 2022 Kentucky Pro Football Hall of Fame induction ceremony and golf outing as well as golf teams are currently available through the Kentucky Pro Football Hall of Fame at 859-276-3488.  For more information please go to www.kyprofootballhof.org.
Mission Statement. The purpose of the KY Pro Football Hall of Fame is to appropriately honor persons that 
have brought significant recognition to the state of Kentucky.