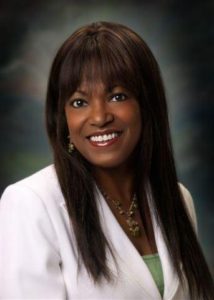 Jennifer Parks
Board Member
Jennifer Parks, MBA, & Doctoral candidate (DBA-ABD), Consultative Marketing Executive for Ricoh America, Inc. and, International Published Author of Raising African American Girls is a former substitute Teacher, Certified Consultant, and CEO of JPNdustries, a diverse Consulting and Marketing firm which specialize in Business, Diversity, Women's, and Children's issues; Motivational Speaking, Marketing, Recruiting, Training, Coaching, and Personal Development.
Ms. Parks holds a BA in Psychology from the University of Kentucky, a Masters of Business Administration, (MBA, May, 2012), from Midway College, and completed the Walden University Doctorate of Business Administration (DBA) & Marketing curriculum requirements with honors. Currently she is working on completing her research and dissertation: The Influence of Situational Crisis Communication in Professional Sports. She has additional education certifications, experience and training in Consulting; Sports Administration; Political Consultant/Volunteer; Managerial; Executive; Business Management/Analyst; Real Estate; Sales/Marketing, and a public servant volunteer.
Ms. Parks worked in the private sector for companies such as IBM, Ashland Oil Inc, Delta Airlines, Maxxis (Partner, Co-Founder), Clear Channel, Forcht Group of KY and co-founded a large national marketing company in Atlanta, Y-Teens and owner of Jennifer Parks Cheerleading Clinics in KY. She also served at the appointment of the Governor of Kentucky, as Deputy Executive Director of Communications & Public Outreach for the Environmental & Public Protection Cabinet in Kentucky. She was a representative on the state Athletic Boards, the
Kentucky Sports Authority and the Boxing and Martial Arts Board for the Governor & Cabinet Secretary, and as Chairperson, devoted supporter/volunteer for the Presidential campaigns.